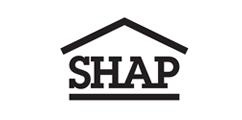 Brand Development & Marketing Collateral
The Task:
Merseyside based homeless charity SHAP, helps combat poverty and aids vulnerable or disadvantaged people to take control of their own lives. After a successful lottery bid, SHAP needed to name and brand a 3 year holistic programme working with those in the community who need it most.
The Result:
Working with key stakeholders in the programme Regenic engaged all parties in a branding workshop, generating brand ideas from participants that end-users could engage with and relate to. The result was the birth of "Changes – Bringing Balance Back". A brand that encompasses the programme's focus to change behaviour and impact meaningful change, rather than a short term fixes.