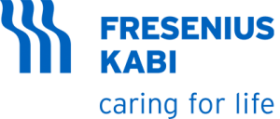 Website Development, Medical Copywriting & ELearning Platform Development
The Task:
Global healthcare company Fresenius Kabi wanted a better way of helping and educating users about their parenteral nutrition products. The medical information team at FK wanted to communicate medical use of its products to health professionals in a live environment and also to educate users through an online learning platform.
The Result:
Working with our specialist medical writer, we provided a full e-learning modular website to Fresenius Kabi brand guidelines. Regenic are now working on an exciting second website that will help NHS professionals prescribe correct parenteral treatment in a live environment.
Testimonial:
At last, a company that not only delivers web design with creativity and powerful content, but one who actually communicates brilliantly well throughout the process and has a customer first approach.
-Rachel Mortlock