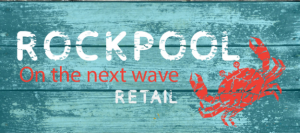 Brand Development & Design
The Task:
What's coming in on the next wave? What will you discover in the Rockpool?
We will tell you...new technology, amazing gizmos and gadgets a plenty?
Rockpool is an exciting online retail company that provides the consumer market with the "what's next" gizmos and lifestyle technology products. Regenic were briefed to generate a brand and design with a difference, to encapsulate cool and build a powerful emotional connection to the market.
The Result:
Working around the rockpool theme, Regenic produced a fresh and exciting brand with multiple campaignable images and brand themes to provide Rockpool with a fantastic platform for future marketing.
Testimonial:
The team at Regenic have been a plasure to work with. They brought several ideas to life and created a brand we are delighted with.
-Nick Mussell, Rockpool